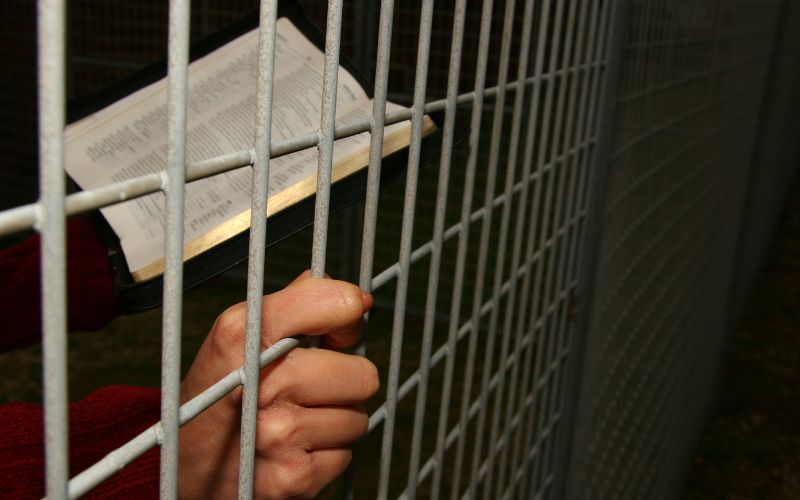 Every year, the International Day of Prayer for the Persecuted Church (IDOP) is observed on the first Sunday of November. This year, IDOP falls on Sunday, November 6, 2022.
On All Saints' Day, the Church remembers the saints of the Church, many of whom suffered torture or martyrdom for Jesus. The observance of IDOP every November is a dedicated time of praying for persecuted Christians, honoring those who paid the ultimate price for their faith in Christ.
Prayer is the engine that fuels the ministry work of Help The Persecuted. One of our Field Ministry Team leaders in Iraq put it this way:
"Prayer is the key and the solution for everything we go through. It is the Lord's commandment to pray always and not give up in order to experience the effectiveness of prayer ourselves. I went through some hard times, but through prayer – answered prayer – I went from despair to hope. The same thing happens for the people we serve. We are one family. I thank the Lord that you pray for me personally. This gives me joy and strength to keep going."
Your prayers are a source of strength, encouragement, and blessing for our persecuted brothers and sisters in the Muslim world as they stand firm in their faith in Jesus Christ. After hearing that our Help The Persecuted weekly Prayer Network was praying for him specifically, Nasib shared his gratitude:
"There are people praying for me? You must be joking! There are people praying for me and my family in Syria on weekly basis? I cannot believe this! How can they do that? How can they pray for someone like me? I never felt more cared for. Thank you so much for this support."
IDOP reminds us that many are still paying the ultimate price for professing Jesus as Lord today. As the Body of Christ, this is a special time for us to come together, united, to pray for those who are suffering, to pray for them to persevere, and to let them know that they are not forgotten.
We invite you to be a part of this special day by scheduling a few minutes to pray for persecuted Christians around the world.
Help for the Persecuted have created a FREE IDOP prayer guide to help you, your family, your small group, or your church pray for the persecuted Church. By clicking the button below, you will sign up to receive the free guide as well as real-time prayer requests straight from the field.

Download the IDOP Prayer Guide
Thank you for standing with our persecuted brothers and sisters in prayer on the International Day of Prayer for the Persecuted Church—and throughout the year!
Source: Help for the Persecuted