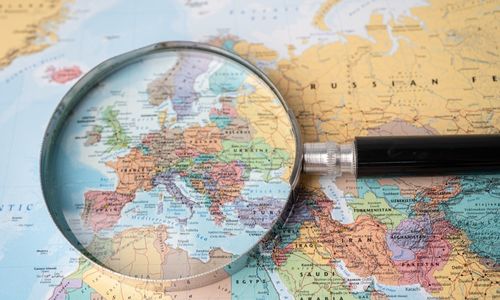 We are all aware of the atrocities that are occurring in and around Ukraine at this time. Day after day men, women, boys and girls have their lives disrupted or destroyed as power mad men, fuelled by evil powers, endeavour to take over the lives of millions of people who a year ago where living lives much like ours.
As we thank God for the work of relief agencies, churches and governments who are seeking to help those suffering the consequences of man's pride and greed, we again realise that only God, by the power of His Spirit, working through His people can bring healing, reconciliation and peace, a peace that comes in the name of Jesus the Prince of Peace.
The team here at World Prayer Centre are involved in helping to support and organise a special two days of prayer on 27-29 January in Bucharest, Romania. We believe this is a key event for Europe. Our colleagues John Robb and Ioan Peia from the States together with other European prayer leaders are coming together, and they are working hard to bring leaders from Russia and Ukraine to the gathering. This needs a miracle! However we know from past experience that when God's people come together from warring factions in humility and repentance and seek Him, it changes the spiritual atmosphere over a nation and darkness has to submit to light.
This will not be an easy event to facilitate and already some have had spiritual attacks on their lives and families. So we are making this special request. In any way you can and at any time you can up to and over these two days, please pray for the gathering, for all who attend, for healing and reconciliation in the body of Christ and for Father's will to be done in the ending of this conflict.
Unfortunately, for many reasons none of the WPC team can attend, however negotiations with a Christian T.V. station in Romania are taking place so that we can hopefully be involved via a live stream. We will let you know more as plans unfold.
Find out more information on the European Prayer Summit website.
We hope you can join us on next online prayer watch on Monday as we will be feeding back from the Summit and praying for revival and the cost of living crisis.