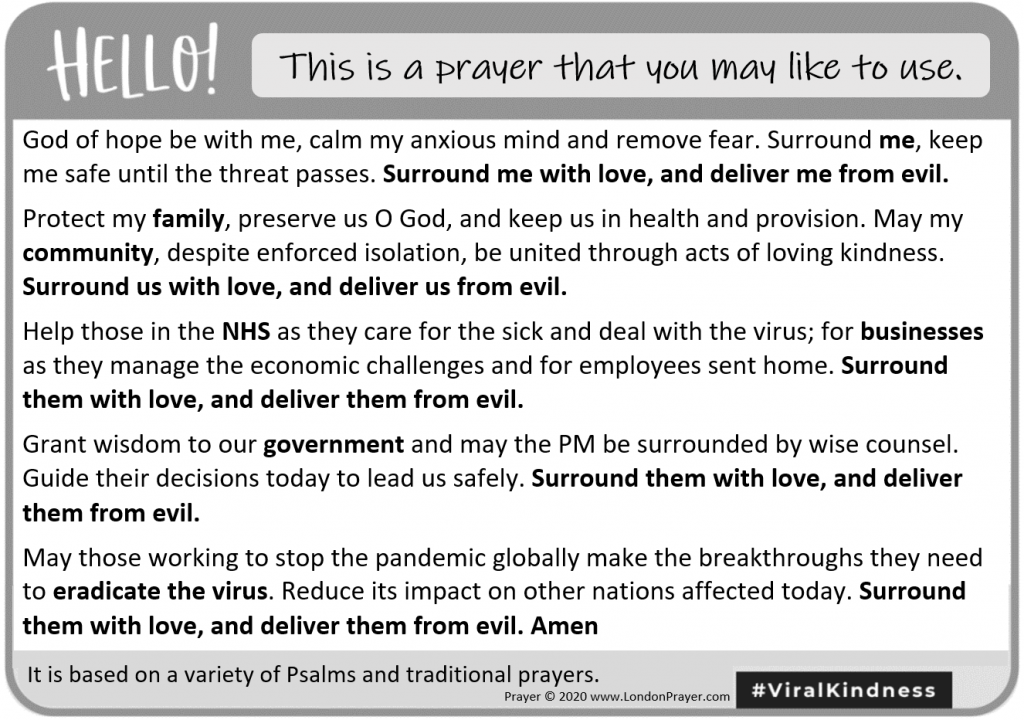 There have been a number of excellent resources circulating on social media to help people engage with their neighbours and look out for each other. We wanted to use this as a way of providing people with a prayer that they could use, even if they were not used to praying.
This resource is available as a PDF which can be printed double sided with a practical help response and a prayer on the other side.
Feel free to circulate.