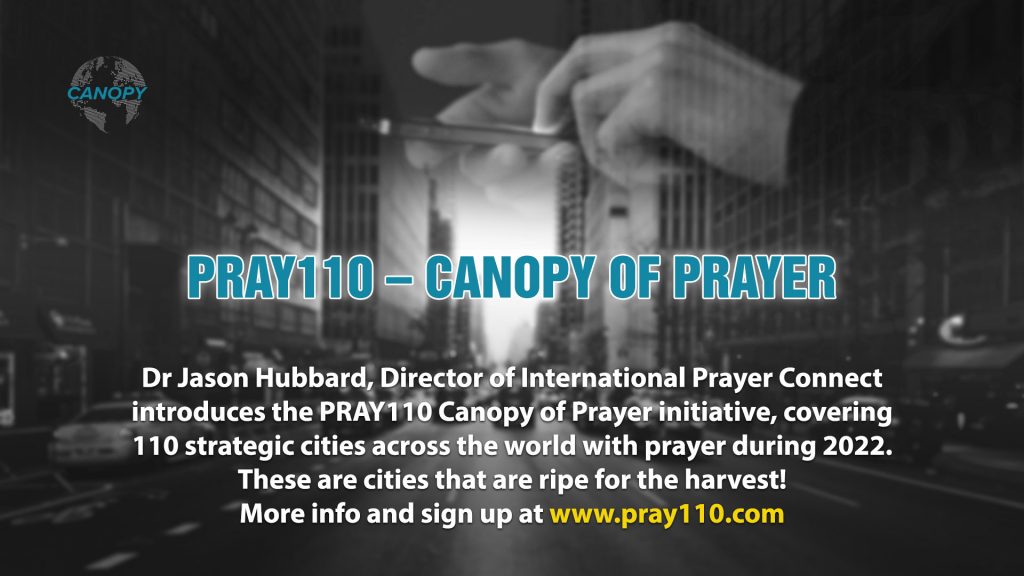 We are inviting and encouraging the global body of Christ to pray for gospel movements in 110 unreached mega cities around the world. Several of the largest disciple-making house church networks have come together to reach these cities for Christ. We have put together 5 specific prayer points for each city and will be tracking the measurable results of house churches planted, numbers of newly baptized Jesus followers connected to these churches, and the Bible translated into the heart language of specific unreached peoples in these cities.
Our hope is to raise up 110 million people across the earth to pray 10 minutes a day for these cities by name. Would you consider joinng us as we pray Scripture-based, Spirit-led prayer on behalf of the remaining unreached peoples in 110 strategic mega cities in 2022!
Let's ask the Father to give his Son, the Ascended Christ, the nations as his inheritance. Psalm 2, Psalm 110
You can access the prayer points at gopray.world and I attached them below. We will have an app out soon that people can download and see the prayer points!