These books will be a great encouragement to those who might want to learn more about prayer walking or be encouraged in their own prayer walking journeys – short or long! They are available by emailing Yvonne at johnandyvonnepressdee@gmail.com. A gift is fine or £10 each plus £3.50 postage, either separately or together. They count as a small package.
Part 1 – An Army of Ordinary People Yvonne Pressdee.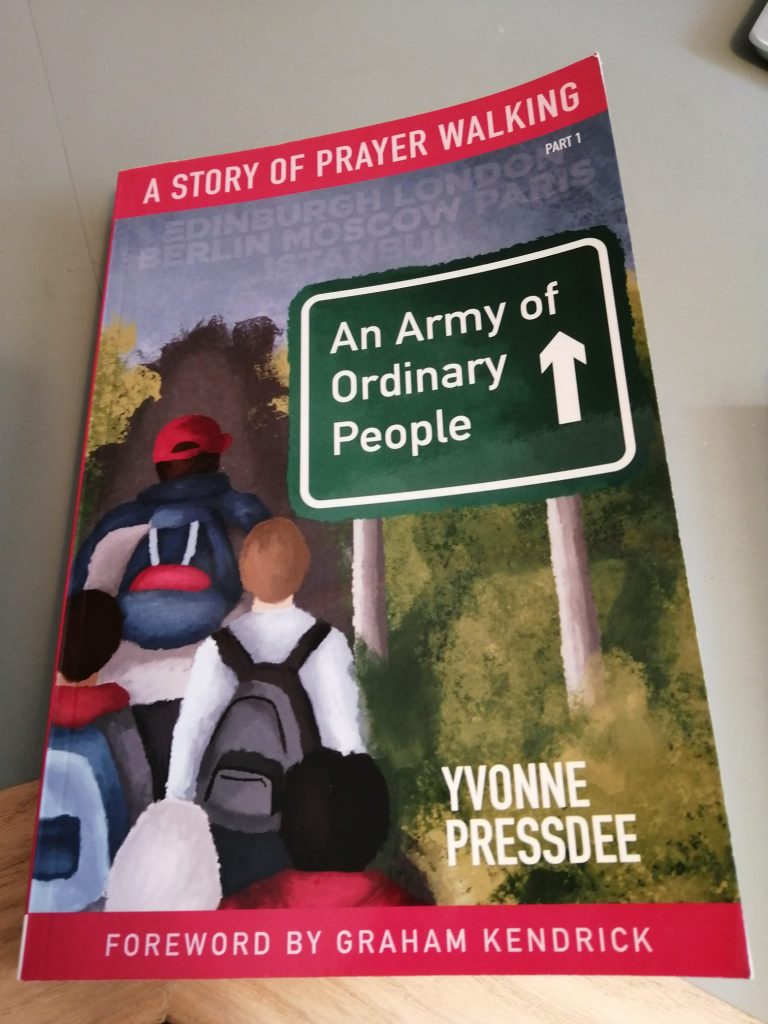 John and Yvonne Pressdee started prayer walking 30 years ago 'because God told us to'. These two books recount the stories of their long and short prayer walks through 19 countries, with over 1,000 people on different teams and thousands more have joined us on the road. Their first prayer expedition began on 29 August 1989 when John and Graham Kendrick led a prayer walk from Edinburgh to London to pray for the nation. That was followed the year later by Anglesey to Lowestoft – walking the sign of the cross over the nation. From there the Holy Spirit has led them on walks including London to Berlin, Berlin to Moscow, Berlin to Paris and Reconciliation walks to Istanbul and Turkey up to 1998 (Part 1).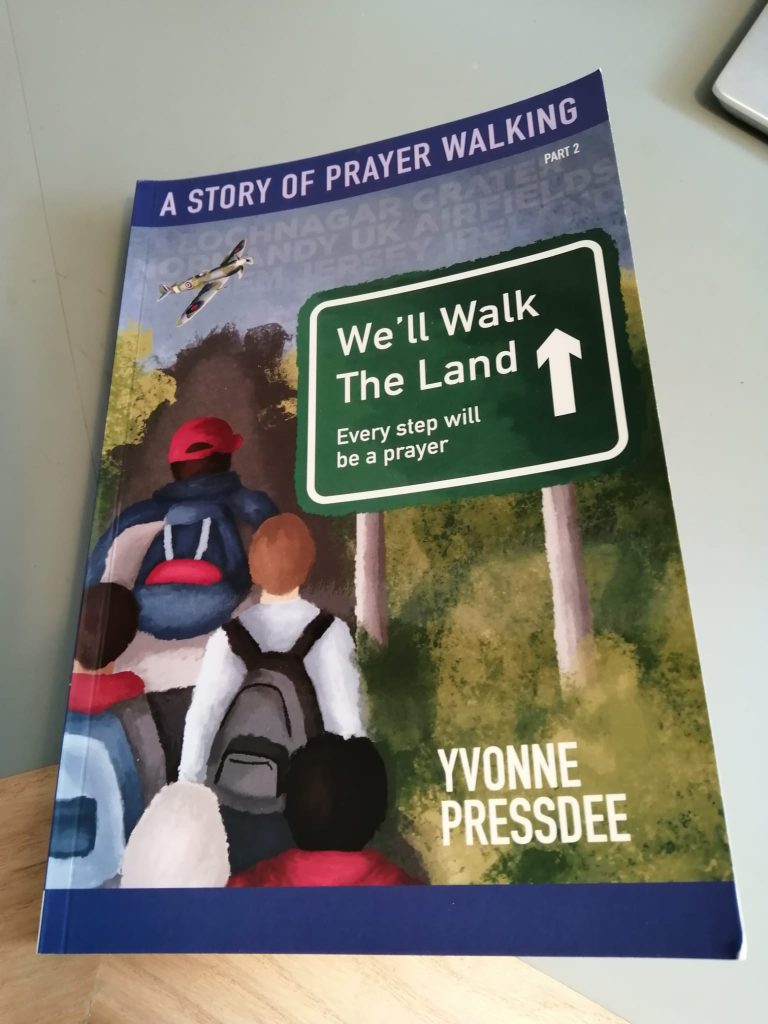 Part 2 – We'll walk the land every step will be a prayer continues from 1999 to present day (2020) and includes 1916 Western Front; Northern Ireland Republic of Ireland, Foot and Mouth (2001); Airfield Walks in Norfolk, Cambridge and Lincolnshire, Canterbury to Rome 2003; Jersey, Bromley Borough, Westminster to Canterbury and clearing rubbish in Thanet.
'People have walked and prayed for centuries. It is vital for spiritual warfare and a real catalyst for any advancing church. …Prayer walking is a wonderful way of fulfilling God's will and destiny for our lives, using our whole being – body, mind, emotions and spirit – engaged in intercession and working in harmony – a harmony that gives us time to reflect, to plan, to pray, whilst creatively restoring a natural rhythm and order to our lives'…. Church leader Roger Forster has always said that evangelism is about preaching, presence, practice, prayer and the prophetic. Prayer walking is all of them'.
Many church groups, churches, citywide and town-wide networks are involved in prayer walking across the UK today using different resources*. These books will be a great encouragement to all of us involved in praying on site with insight for our communities.
*The Prayer Walk App – praying for Jesus to be known in your local area; Hope for Every Home : The Prayer App.