Take part in Thy Kingdom Come 2022 with these three official resources, designed to help your entire church join in with ten days of global prayer from 26 May to 5 June 2022.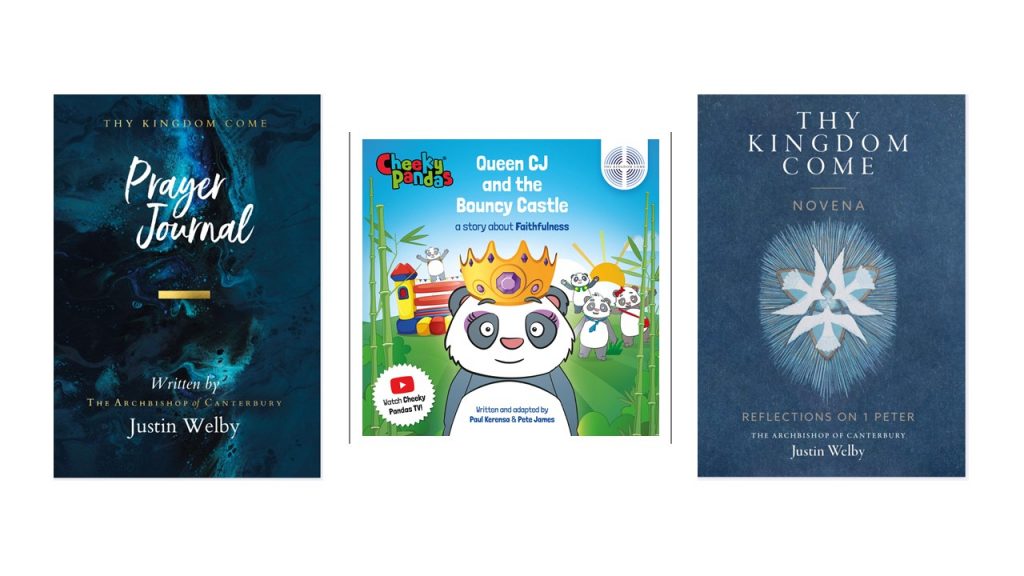 The Novena booklet offers nine days of reflections on the book of 1 Peter, written by the Archbishop of Canterbury Justin Welby.
The Prayer Journal will help you focus your personal prayers throughout Thy Kingdom Come, with short Bible verses, reflections, responses and prayers.
To help younger readers grow in faith, the Cheeky Pandas return this year in an exciting Jubilee-themed adventure.
For a limited time only, we are delighted to offer these resources in bundles of 50 and 100 FREE to UK customers, with a small charge to cover postage, packaging and handling. International customers should email orders@hymnsam.co.uk for a postage quote.
The three resources will be available separately once the limited free copy period has expired.