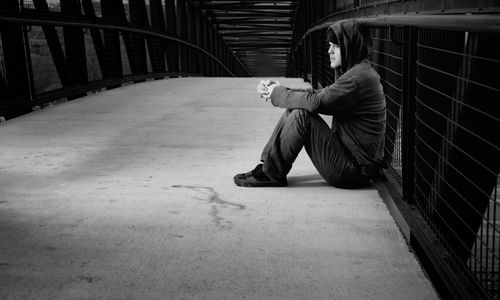 A Christian mental health group is urging believers to pray for children and teenagers, as NHS data reveals a surge in referrals for mental health services.
The findings show a 39 per cent increase in referrals of under 18s for serious mental health services such as eating disorders.
The figure of children in England needing these services now equates to 1 million, as opposed to 800,000 during the Covid pandemic.
Joel Harris, youth and student co-ordinator at Kintsugi Hope, a Christian charity which supports people's mental wellbeing told Premier the lockdowns are one of the contributors for the rise in referrals.
"What we're seeing now is the outcome and result of what we went through two years ago.
"If you put yourself in a young person's shoes, that was not the normal stage of life. There's a lot of going on.
"Young people were working out how to be a good human. When Covid came along it took away every single consistency and safety net young people had and took away school, which was their safety net.
"Suddenly, we had these young people who had no consistency or rhythms that they needed."
Harris says this is an issue which all Christians should be praying about especially ahead of what could be a difficult year for many.
He said: "I think consistency in their life is massive and number one is the cost of living. Young people pick up what their guardians or their parents are feeling and as more and more people feel the tightness of the cost of living, young people are going to pick up that stress.
"There's stories already coming out of young people not eating as much and lying to their parents how much they've eaten.
"Also pray for young people as they do school. This year is a massive for those doing GCSEs having already missed two years of education.
"So pray for three things: consistency, cost of living, and GCSEs."
Pray: For the younger generation to find the help and support that they need.
Source: Premier Christian News