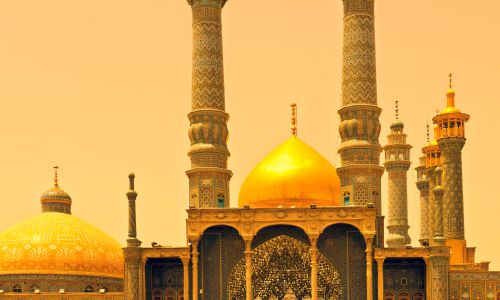 A prominent Iranian cleric has revealed that approximately 50,000 out of Iran's 75,000 mosques are currently closed, indicating a decline in the number of Iranians attending religious services.
Expressing his disappointment over the dwindling participation in worship, Mohammad Abolghassem Doulabi, who serves as the intermediary between Ebrahim Raisi's administration and the country's seminaries, stated on Thursday that these statistics are a "concerning admission" for a nation founded on Islamic principles.
Doulabi, who is also a member of the Assembly of Experts—an influential body responsible for appointing the Supreme Leader—explained that the consequences of religious practices in Iran have resulted in people disengaging from their faith.
Highlighting the diminishing level of religious devotion within society and its subsequent impact on the government's legitimacy, which is predicated on religious authority, he remarked, "When individuals observe the outcomes of their religious beliefs, they make the decision to either embrace or abandon their faith."
Factors influencing this decision include "the mistreatment of people in the name of religion," "misinterpretation of religious principles and teachings," and "the perpetuation of poverty and deprivation in the name of religion."
These comments come at a time when an increasing number of Iranians, spanning various age groups, are growing disillusioned with the regime's use of Islam as the foundation of its oppressive rule.
This sentiment has been reflected in months of intense protests since September, triggered by the tragic death of Mahsa Amini while in police custody for not adhering to the compulsory hijab policy.
Pray: Thank God that Iran has the fastest growing underground Christian church in the world. Ask God to pour out Holy Spirit in Iran to fill any spiritual void due to disillusionment with Islam.