In 2021 Hope Together and Hope for Every Home invited us to turn our daily walk into a prayer walk to help us pray for every street/road/lane in the UK and launched the OIKOS prayer app to resource this Hope for Every Home : The Prayer App which is being used in many places.
In 2022 the vision for every street, road, lane and home in the UK to be prayed for remains. 'Just Pray' encourages us to make prayer for our local area, friends and neighbours a daily habit. Hope for Every Home : Walk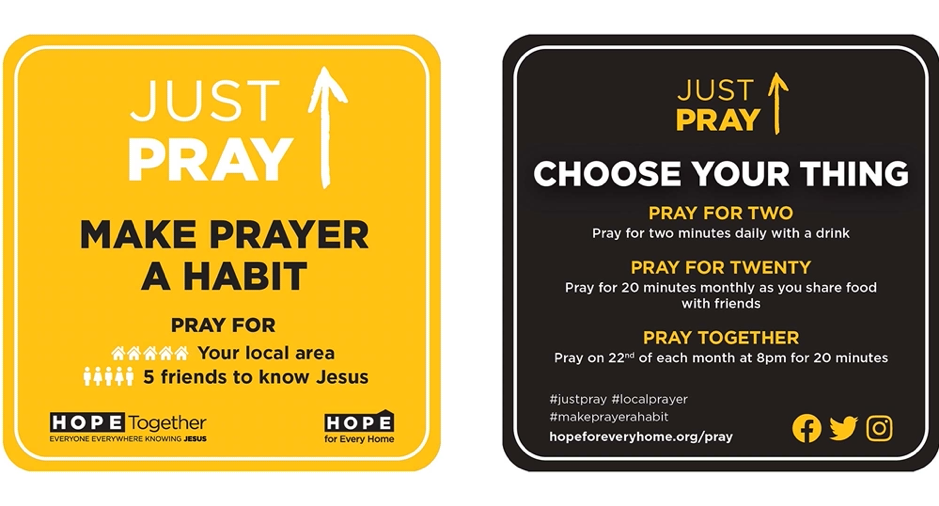 Pray for two minutes linked to your daily routine e.g. when you have a drink
Pray for 20 minutes once a month in a group or with friends when sharing food together.
On 22nd of each month join the Hope Together, Hope for Every Home team online to pray for 20 minutes at 8pm head to HOPE Together | Facebook