Jane Holloway, National Prayer Director of the World Prayer centre shares on how to pray for governmental leadership and politics in these times.
One thing is certain, everyone has had an opinion on the rising and falling of leaders within the Palace of Westminster in these past months!  What has happened and is now happening not only affects the whole structures of the Palace of Westminster, but the rest of our UK political system and of course every person living in the UK.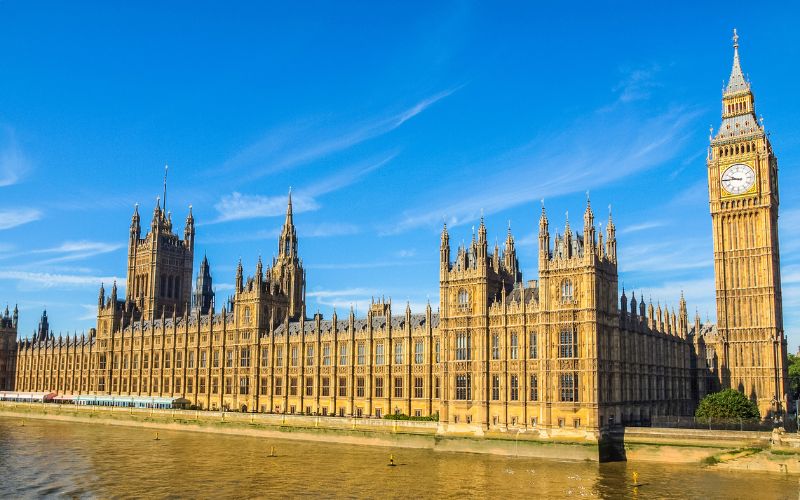 Our secular media has released thousands and thousands of words and pictures in their attempts to comment on, understand and report on what has happened.  And the same is true as Christian media has endeavoured to get perspective and insight. Some of what has been said may not have been true and some have been very damaging to individuals and to politics in general.  
How much more there is to be revealed we do not yet know, but we understand that God is shaking the structures. We know that Jesus is Lord over that has happened and will happen (Colossians 1:16-17). We know that the Holy Spirit is calling us – the people of God, His church, the body of Christ – to take up the responsibility to pray as never before to see God's purposes and plans to be fulfilled in these days (Psalm 33:10-11).
Proverbs 28:2 is a timely verse to consider: "When there is moral rot within a nation, its government topples easily; but with honest, sensible leaders there is stability". (TLB). "When a country is rebellious, it has many rulers, but a ruler with discernment and knowledge maintains order". (NIV)
We, His Church, need to understand afresh our authority before God to watch and pray. If we want a society in which the gospel can be freely shared and experienced we need to pray (1 Timothy 2:1-4). If we want to see our political systems honouring God, let's ask the Holy Spirit to teach us how to pray above party politics in order to bless and encourage those in leadership (Romans 13:1). If we want to see a spiritual awakening across the whole of our UK nations we need to pray!
As we come in humility, with thanksgiving, asking for forgiveness and mercy for the whole situation attuning to His voice (2 Chronicles 7:14; Philippians 4:6; John 10:27) we can pray for:
Wisdom "If any of you lacks wisdom, you should ask God, who gives generously to all without finding fault, and it will be given to you. (James 1:5)
Guidance "For lack of guidance a nation falls, but victory is won through many advisers" Proverbs 11.14
Truth    "If a ruler listens to lies, all his officials become wicked". Proverbs 29:12
Justice "If a king judges the poor with fairness, his throne will be established forever. Proverbs 29:14
Understanding  "He makes nations great, and destroys them; he enlarges nations, and disperses them. He deprives the leaders of the earth of their reason; he makes them wander in a trackless waste" Job 12:23-24
Protection "For our struggle is not against flesh and blood "(Ephesians 6:12)  
Righteous leaders "When the righteous thrive, the people rejoice" (Proverbs 29:2) 
And for politics of integrity, self-sacrifice and policymaking for the good of all "Each of you should look not only to your own interests, but also to the interests of others" (Philippians 2:3)
Praying also for
Individuals: His Majesty's Government: The Cabinet – MPs and Lords – UK Parliament;  Cabinet and Ministers – gov.scot (www.gov.scot); Cabinet members and ministers | GOV.WALES
The situation in Northern Ireland with the Stormont Assembly: Secretary of State for NI provides update on election – GOV.UK (www.gov.uk)
Ministries such as: Christians in Parliament Pray – Christians in Parliament and Christians in Government Events – christiansingovernment.org.uk and Christians in Politics https://www.christiansinpolitics.org.uk/ Parliamentary Prayer Scotland  Prayer | Parliamentary Prayer Scotland | Edinburgh (ppscotland.org)
"Make the Master proud of you by being good citizens. Respect the authorities, whatever their level; they are God's emissaries for keeping order. It is God's will that by doing good, you might cure the ignorance of the fools who think you're a danger to society. Exercise your freedom by serving God, not by breaking the rules. Treat everyone you meet with dignity. Love your spiritual family. Revere God. Respect the government."

1 Peter 2:13-17 (MSG)