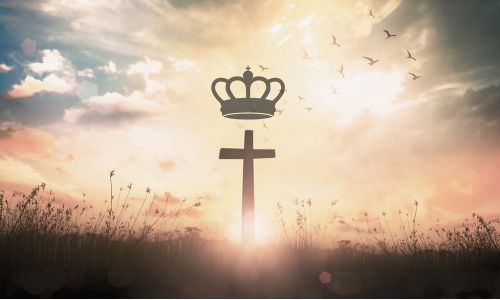 Jane Holloway updates on our recent Coronation and Commonwealth Prayer Watch on 5th May.
What a privilege it was to gather ahead of the historic coronation of King Charles III and Queen Camilla on our Coronation and Commonwealth zoom on Friday 5th May 2023. We were so honoured to have representatives from Commonwealth nations: Malaysia, Malta, S Africa, Nigeria, India, Canada, Gambia, Ghana, Australia, and others from Switzerland, Norway, Italy, the USA and Indonesia join us.
Our main aim was to enthrone Jesus as King of Kings over all that was to take place in London and its impact for the Commonwealth realms and territories as well as coming in humility in recognition of our need to ask for God's mercy and grace to be poured out over our nation, the Commonwealth and our needy world. We linked up with another prayer and worship conference in Beaconsfield where Rob Parker was leading worship for them – and us!
We prayed into different aspects of the Coronation service and that it would be a powerful witness to Jesus King of Kings through everything that would be said, read and sung as it was televised across the world.
We welcomed the different representatives from the Commonwealth nations and they released blessings over the Commonwealth nations; we took time to pray for Sudan and other nations in need, and then invited the Commonwealth nations to pray for a fresh move of the Holy Spirit across our UK nations ending with the Blessing Song from India – in 31 languages!
And when we watched the Coronation day unfold peacefully in London; witnessed the honouring of Jesus as King; heard scripture being declared and sung All the Bible verses in the Coronation – News – Bible Society; the Archbishop of Canterbury focussing on Jesus The Archbishop of Canterbury's Sermon for The Coronation of King Charles III | The Archbishop of Canterbury we are so grateful to to see our prayers answered – all glory to Jesus!
In the coming months we continue with our regular World Prayer Centre prayer watches and we are starting dedicated Commonwealth Zoom Prayer Watches in our desire to build a strong prayer and worship relationship between leaders in the Commonwealth family of nations.