336 hours of prayer and worship for the 2022 Birmingham Commonwealth Games
Burn 247 are a global worship prayer and missions ministry with over 300 locations around the world. They are coordinating 336 hours of prayer and worship with outreach for the duration of the Commonwealth Games.
The Commonwealth Games will be held in Birmingham (with a few events taking place in Sandwell, Wolverhampton, Coventry and Warwick) from Thursday 28 July to Monday 8 August 2022.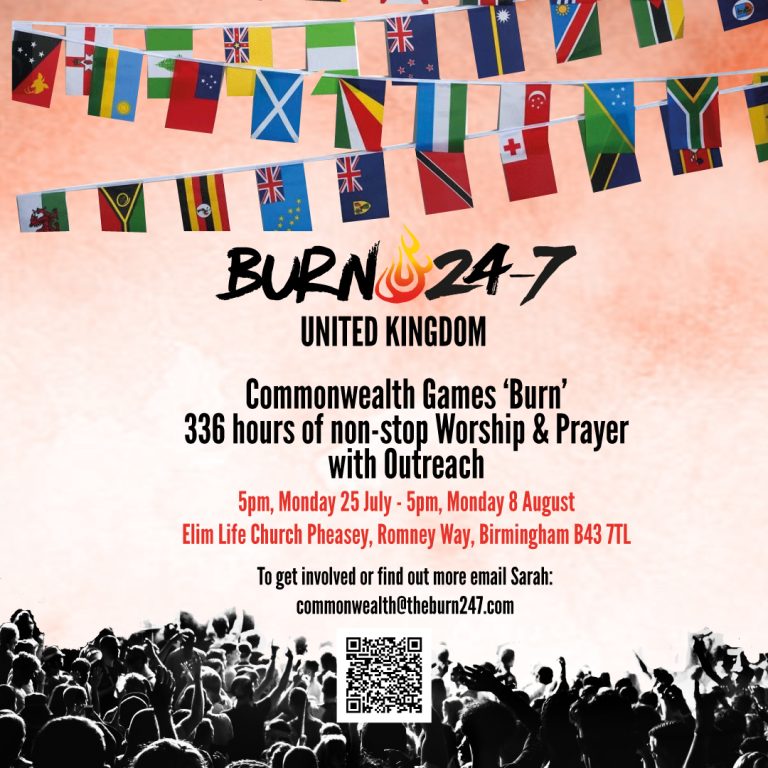 Burn 247 will be based at Elim Church (Elim Church Pheasey, Romney Way, Birmingham, B43 7TL)
Slots can be booked below and are by default an hour long, but double slots can be booked. Slots between 10pm and 7am will be acoustic.
Burn 247 love having different styles and sets of worship so don't feel your set needs to be a certain way to be included. We are all the body and all have valuable worship to bring. Burn 247 are keen to have worship expressions from many commonwealth countries.
Do share this opportunity with your churches and communities. If you have any queries do contact Burn247 direct via commonwealth@theburn247.com
You may also be interested in a Worship and Missions School, from the 17th – 22nd July.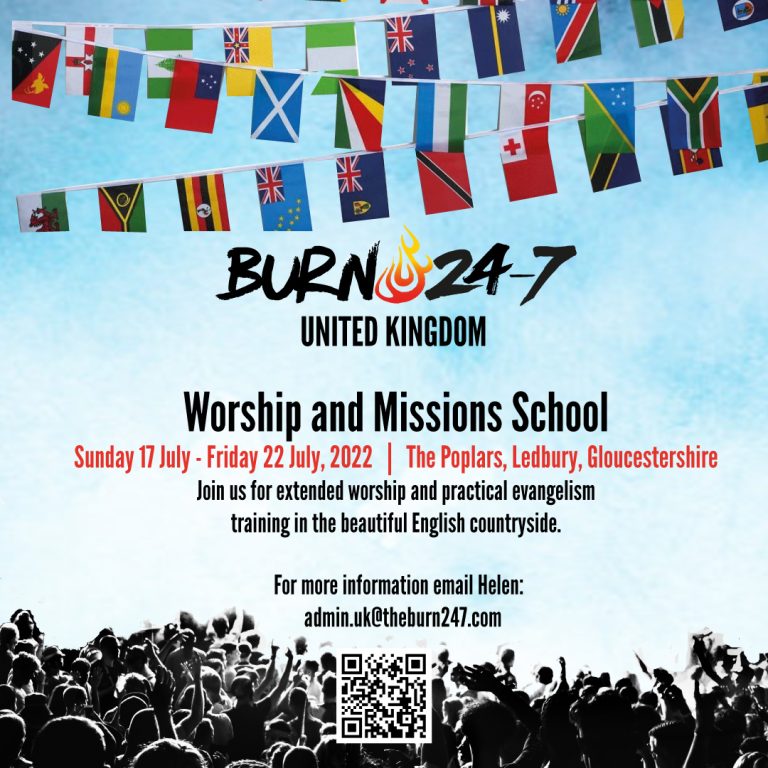 Source: Birmingham Churches Together