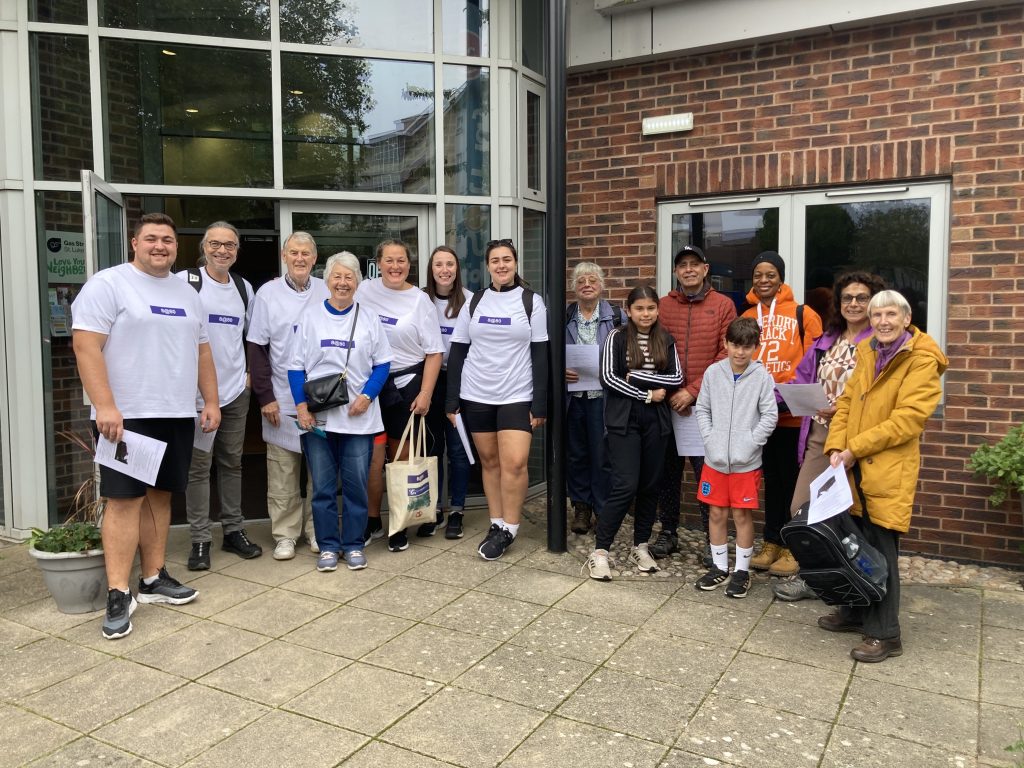 On behalf of Ian and Pauline, WPC team, Trustees and the Cole tribe, we want to say a big thank you to all who have supported us on our recent 8@80 'Walk of Blessing' around parts of South Birmingham. It was a great way to celebrate Ian's 80th birthday.  Please accept this note as our official thank you, it would be very expensive to thank you individually.
It was a brilliant day and over the 8 mile course we spoke blessing over 10 churches and 10 schools. Despite Ian's recent medical history, Ian and Pauline managed to do 7+ miles. They walked by faith and by sight!!
We will soon be able to bless 'Love your neighbour' a ministry based at St Luke's in inner city Birmingham, and 'Advantage Africa' a ministry amongst the poorest of the poor in Africa with two tithes from the funds raised and of course the major part to the ongoing development of the WPC ministry.
The fund is now approaching £25,000 for which we are really grateful to you and our heavenly Father.  Even as we write gifts are still arriving. Whilst we say a big thank you, the fund is remaining open for a few weeks. If you have not had chance to give, you still have plenty of time. Details on how to give are on our website or you can send a cheque to, World Prayer Centre, 18 Hartswell Drive, Kings Heath, Birmingham B13 0PE. 
THANK YOU.