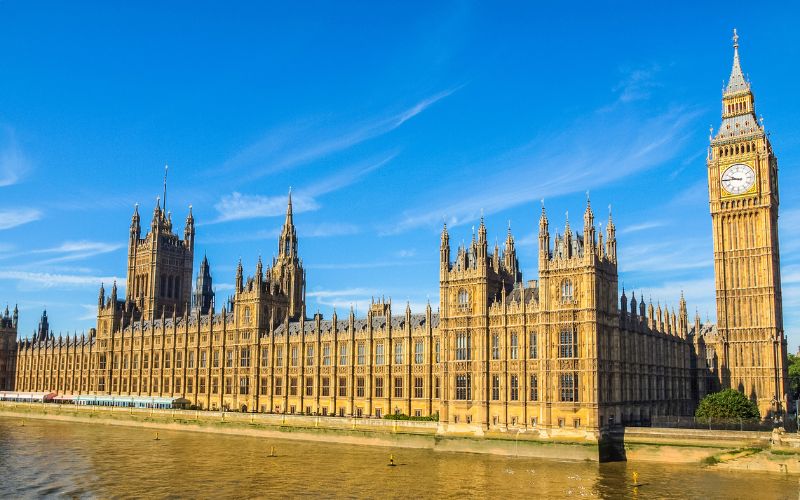 What are the key priorities for the next Prime Minister to focus on?
Following the announcement that Boris Johnson is stepping down as leader of the Conservative Party, the race is on for his replacement, both as party leader and as Prime Minister.
Twelve candidates initially announced that they were putting themselves forward for the position. But the speed of the election process means that by 21 July this will be whittled down to a final two candidates, selected by Conservative MPs. The wider party membership will then vote over the summer for their choice and the winner will be announced on 5 September.
In the first few days of this contest, there have been a blizzard of policy announcements and commitments from candidates, much of which have centred around reducing tax rates for both individuals and companies – seen as a way of fostering economic growth.
In situations such as this, the election of a new leader from within a party can feel disconnected from the wider public – after all, approximately 160,000 Conservative Party members are the only people entitled to vote. The risk is that candidates appeal first to their fellow MPs, to get sufficient votes to get through to the final two and then to party members. Therefore, it is vitally important that candidates hear the priorities of everyone and commit to work for all.
Restore integrity to public life
The crises that brought down Boris Johnson's government was largely related to a series of scandals, with integrity at the core, which made Johnson's position unsustainable.
The current situation tracks directly from the attempt to change how parliament dealt with complaints regarding standards in public life, which would have seen former cabinet minister Owen Paterson spared suspension from the House of Commons. This created significant frustration between Conservative MPs and the leadership of the party.
This affair was quickly followed by revelations of numerous occasions when the COVID regulations were breached within Downing Street and other government departments, at the same time they were being rigorously enforced around the country. Eighty-one individuals received 126 fixed penalty notices including the Prime Minister and the then Chancellor of the Exchequer, Rishi Sunak. As a result, in her report on the events, Sue Gray decried a failure of leadership from No 10.
The final straw was allegations of inappropriate behaviour by the deputy chief whip Chris Pincher and the fact that the Prime Minister denied being made aware of similar inappropriate behaviour when he was foreign secretary and Pincher was a junior minister. The Prime Minister initially said that he had not received any such information, and then when the then top official publicly stated that he had told him, Johnson claimed to have forgotten.
Therefore it is essential that whoever takes over as Prime Minister is able to restore integrity in public life. And this cannot be done just with words, but requires concerted action over time, and a commitment to truth, honesty and public service.
What is the Evangelical Alliance looking for from candidates for Prime Minister?
The Evangelical Alliance doesn't get a vote on who will be our next Prime Minister, and even if we did, it wouldn't be for us to back one candidate. In the same way that we recognise that evangelicals support different political parties. Within one party evangelicals will take different views as to who is best placed to lead the party, and in this case become Prime Minister.
That said, this doesn't mean we should necessarily stay silent at such a critical moment. Restoring integrity in public life has already been noted as a critical task for the next leader, but what else should we be looking for, as they set out their stall? The current government is reviewing several areas of legislation and with a new leader in September, the future of much of this is now up in the air. This is an opportunity to improve proposals and ensure these areas of law work well.
Cost of living
So far, there has been insufficient attention on how candidates will take action, which will help households facing increasing costs.
Churches across the UK are on the frontline, supporting those facing financial hardship daily. Therefore, candidates need to commit to working with churches and charities to provide sustainable support. This government has made tentative steps towards improving how they work with faith groups, but far more is needed to see fruitful long term engagement.
Read more on how we can respond to the current cost of living crisis.
Bill of Rights
The current proposals for a new Bill of Rights does not go far enough towards strengthening free speech. It is also concerning that they are not looking to increase protection for freedom of expression more generally, nor for freedom of religion or belief.
Off the back of the recent international conference on freedom of religion or belief we would like to see the next Prime Minister strengthen and reassert that freedom as a foundational and fundamental human right, which underpins other rights and the health of our democratic system.
Online Safety Bill
An Online Safety Bill should ensure that it protects under 18-year-olds from accessing harmful content online. However, this bill should not create censorship to the extent that healthy self-expression and freedom of speech is prohibited.
Public Order Bill
The Public Order Bill must also seek to bridge divides between local policing, ethnic minorities and communities experiencing high levels of violent crime. Restoring confidence in policing should be central to this bill.
Schools Bill
This is a complex piece of legislation, in addressing disparities across the education system. It is due for consideration in the House of Commons in the autumn and is vital that this bill protects parents and that their children are educated in a manner that they choose.
Therefore, we would like to see proposals which ensure schools and education authorities work in greater collaboration with parents in a child's learning. It is also essential that new legislation respects the autonomy of faith-led schools, to create a curriculum that enables a young person to thrive in that faith, academic learning and relational development with other pupils and their local community.
Conversion Therapy
Government proposals on conversion therapy were due to be announced during this parliamentary year, following a consultation which closed in February. Having raised significant concerns about the workability of the proposals, we are looking for the next Prime Minister to ensure any fresh plans address abusive and coercive activity but ensure that churches and ministries are able to provide prayer and support for those who seek it.
Read more about our engagement in proposals to ban conversion therapy.
Gambling reform
The Government have not announced their plans for reform of the gambling system, more than a year after the consultation closed. It is essential that changes are brought forward, to protect people from gambling related harm.
Read more about what we want to see in the government's gambling proposals.
Please pray
Over the coming weeks, please pray for those standing for election for leadership of the Conservative Party and to become our Prime Minister. Pray for those involved in campaigns, in the frenzy of parliament this week and next, and across the country over the summer. Pray for those who have a vote, as they carefully consider who should be elected.
Danny Webster works for the Evangelical Alliance. He currently leads the advocacy team's work across the UK including public policy work an engagement with the parliaments and assemblies, and respective governments. Find out more details about the Evangelical Alliance.