(Worthy News) – The United Nations Humanitarian Chief announced Monday that Somalia is facing a second catastrophic famine, worse than that of 2011, in which 260,000 people died, DW reports. The causes of the impending catastrophe are manifold, including four years of drought and a decade of disruption wrought by an insurgency led by the Islamic State-affiliated al-Shabab terror group.
Warning of famine in Somalia at a news conference in Mogadishu, UN humanitarian chief Martin Griffiths said: "Famine is at the door. The unprecedented failure of four consecutive rainy seasons, decades of conflict, mass displacement, severe economic issues are pushing many people to… the brink of famine."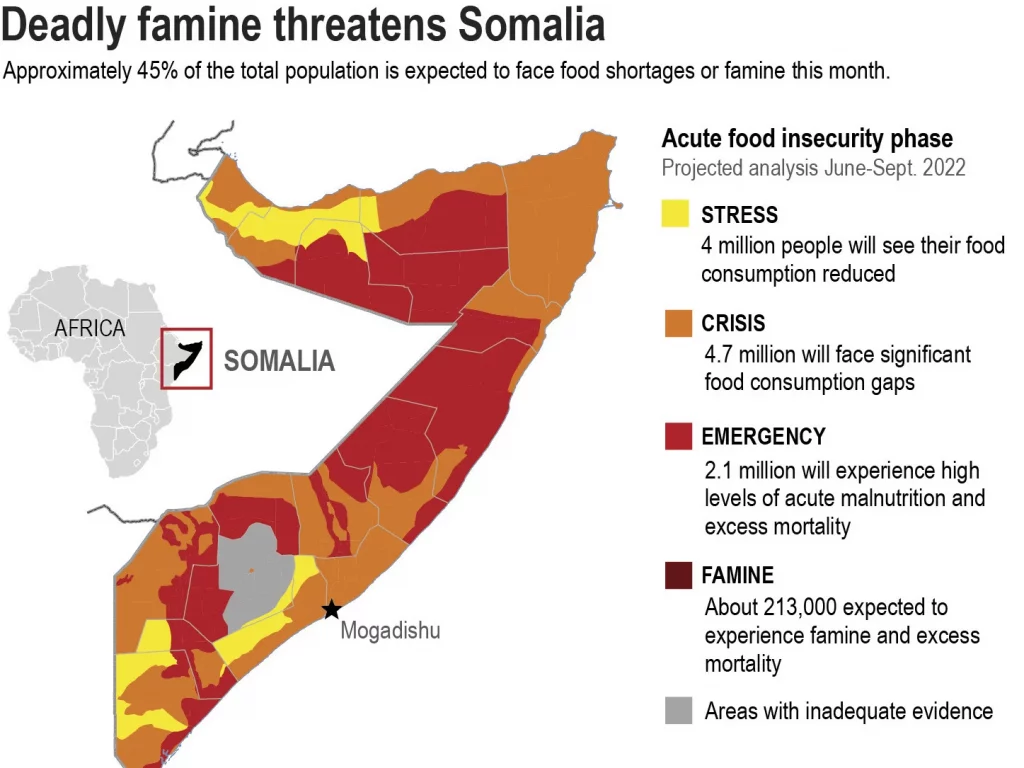 With 7.8 million Somalians, about half the country's population, in immediate danger of hunger, Griffiths added: "We are in the last moment of the 11th hour to save lives."
According to Griffiths, Somalia's southern-central regions of Baidoa and Burhakaba are expected to be the worst hit between October and December, DW reports. Around one million people have left their homes looking for food and water.
The UN's humanitarian office reported that Somalia suffered a dangerously dry March-May 2022 rainy season, the worst on record in the last 70 years, DW reports. The droughts of 2020-2022 have lasted longer and been more severe than the droughts in 2010-2011 and 2016-2017.
Source: Worthy News