Do you know somebody who is ready to step forward, make a change, and take it on?
The 2022 Commonwealth Games in Birmingham will need 2,022 Batonbearers, each with inspiring stories, to take on the special experience of carrying the Queen's Baton through England in summer 2022.
The Queen's Baton Relay will travel to every region in England, before arriving at the Opening Ceremony of the Commonwealth Games on 28 July 2022.
To nominate, simply tell us how your nominee is making a difference in their community and why they deserve to take on this once-in-a-lifetime opportunity.
Let's take it on, together. Nominate a local hero to be a Batonbearer in England.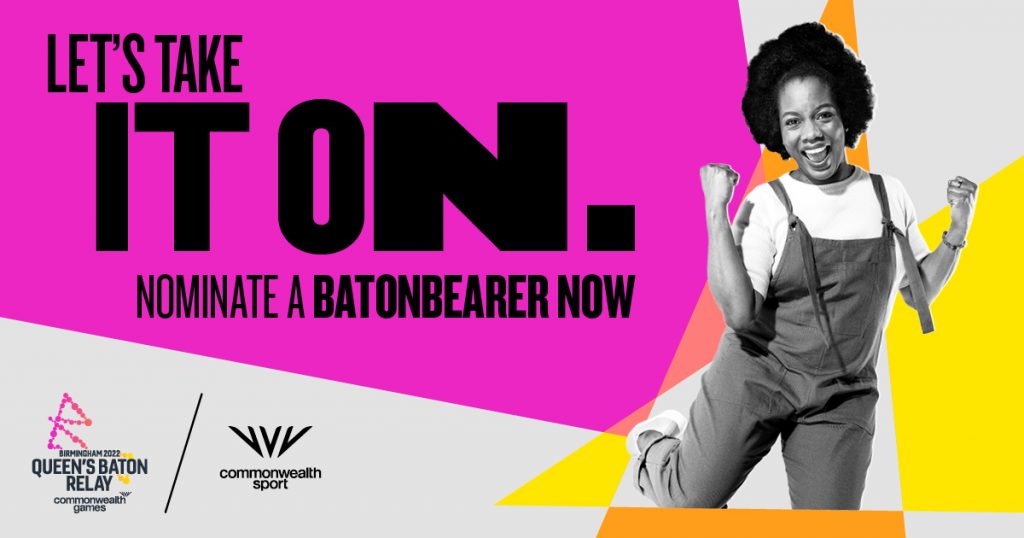 Creating the Commonwealth Collective
More than 13,000 spirited, dedicated and dynamic volunteers will be the heartbeat of the Commonwealth Games, a community of passionate people coming together to help deliver the biggest sporting and cultural event the West Midlands has ever seen.
Birmingham and the West Midlands is a community of communities, home to more than 180 nationalities. The Commonwealth Collective will represent the vibrancy and diversity of our people at Birmingham 2022, a home Games for every nation.
As part of the Commonwealth Collective, they will be the public face of Birmingham 2022, the heart and soul of the Games experience for athletes, officials, spectators, and a global audience of more than one billion.
For more details or to apply, visit www.birmingham2022.com
Pray: For Christians to volunteer and be a light at the Commonwealth Games this summer.