I am sure that you are aware of the situation in the news regarding Russia and Ukraine. We would like to invite you to pray for this conflict in the light of all that we read both in mainstream news and fringe news.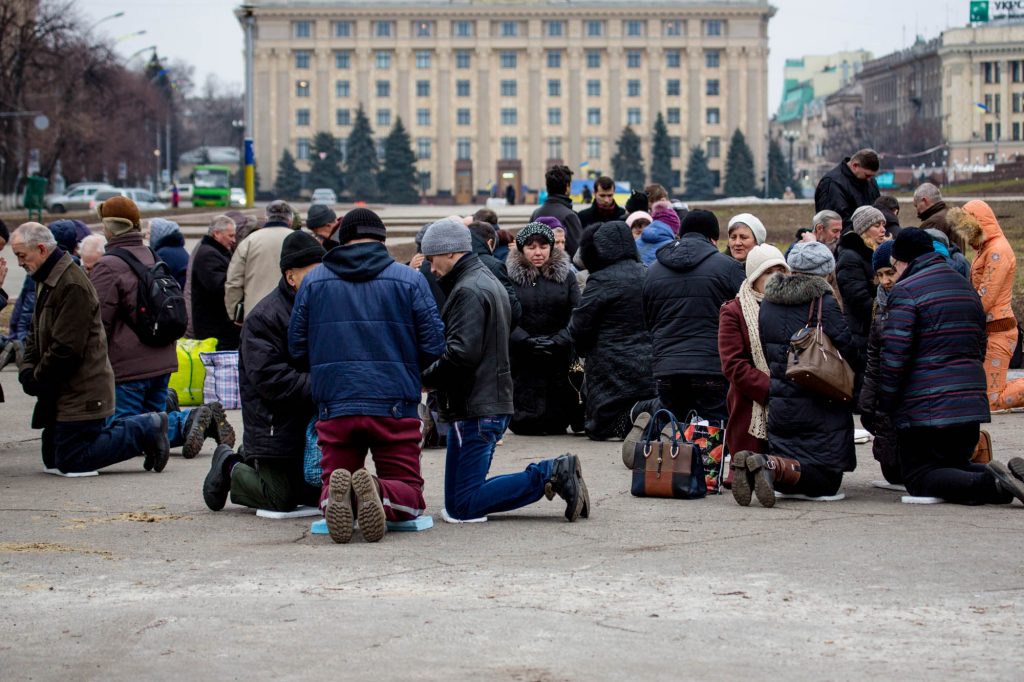 As we've prayed and talked about this escalating issue, we feel that God has brought three words into view in relation to the specific situation and offer them to you for you to pray. The words are: Worship, Witness and Wisdom. Let us use these to pray for our brothers and sisters in Ukraine.
1. WORSHIP – We sense that God is calling us to raise up a standard of worship – in warfare – over Ukraine and stand with our brothers and sisters who make up the Church in Ukraine. We hear from contacts in Ukraine that the church is strong and resolute, so as we worship, we can ask God to reveal scriptures to each of us that we can both declare and sing out over the Church and over the conflict.
2. WITNESS – Asking for God's Word to continually be going out over the situation and in so doing to continue to raise up peace makers in the situation bringing the light of Christ
3. WISDOM – for the UK political leaders as they engage in this situation, for each of the NATO leaders involved and particularly for the leaders of the other nations bordering Russia. Let's 'man mark' Volodymyr Zelenskyy and Vladimir Putin in our praying. Pray also for the leaders of the UK armed forces who will be advising the UK Government.
Above all we are praying for God's purposes to be fulfilled as we pray and we are asking Him to help us comprehend more about where we are in God's plans, purposes and times. This might be a different type of praying, but as the people of God we come in a different way to that of the world and pray that just as the three W's could stand for world wide web, we are using them as worship, witness and wisdom to communicate God's truth and His protection. It is time to take your position and stand your ground!
We will carry on praying into the Ukraine/Russia situation in our Monday Prayer Watch on Monday 28 February at 1:00pm and invite you to join us.
By Laurence Sharman, Executive Director