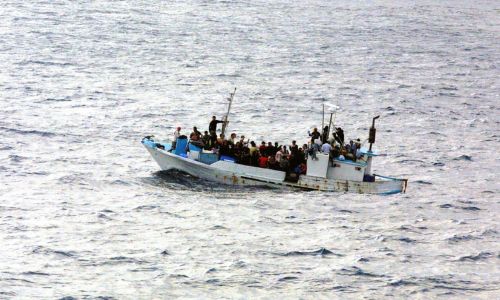 The issue of migration is increasingly a global issue that is only going one way.  Alongside the UK, countries like Italy, Greece, France and even Holland are increasingly seeking to create more 'hostile environments' to try and deter people coming into Europe.  This is not stopping the flow as people escape desperate situations to find a place of sanctuary.
How to pray:
For the UK, pray for the members of the House of Lords who are seeking to make changes to a bill which would see every migrant arriving by small boat or lorry, even those fleeing danger deemed 'illegal'. We need to pray for compassionate politics but also upstream solutions in partnership with France to break the very powerful and profitable trafficking gangs and organisations.
Climate Change and conflict will lead to tens of millions of displaced people on the move to find refuge or a more sustainable place to live. We need to pray that all leadership find a way of responding with compassion, energy and in strategic partnership.
In the UK, there are hundreds of unaccompanied minors staying in inappropriate hotels. Pray for the many agencies that are overseeing care and safeguarding for the many children who are in the UK with no support.
Pray for the Refugee Trauma Initiative now called Alma who provide trauma support for refugee families across Europe.
Pray for Jaz O Hara from Asylum Speakers who is wanting every child in the UK to make an informed decision about asylum based on first hand storytelling with other young people who have escaped conflict.
Source: Steve Cole