THANK YOU for praying for the European prayer summit 28th-29th January in Bucharest, Romania.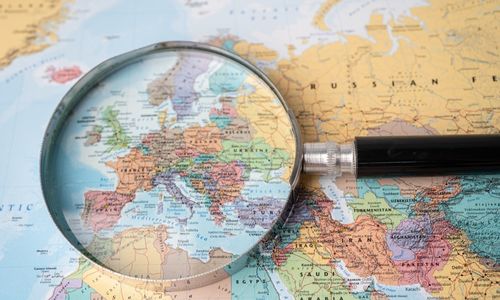 Here are reflections from William & Karen Porter, Beacon House of Prayer, Stoke on Trent:
We joined in what felt to be a significant prayer gathering. We were led by the team and the Spirit into pretty high-level spiritual warfare. Good foundations were laid on day one of worship, exalting Jesus, humbling ourselves, confession and unity. We prayed in repentance, personally and as a church for division, impurity and issues amongst us and as a church. Intercessors stood between the fault lines between Russia and Ukraine declaring no fault.
Day two led us deeper with communion, and issues and testimonies from the Balkan nations were shared, recognising all are victims of Satan's schemes. We then tackled the Ukraine/ Russia conflict with representatives from the nations there. Confession and forgiveness were hallmarks of this. Topics of evangelism with the 'go' call, and the standing together of the younger and older generation of the church to run together, were prayed through. Spiritual warfare against principalities and powers over Europe were tackled, in particular Islam, globalist agendas and atheism.
The last morning brought a signing of a marriage covenant between us and the Lord, renouncing the pagan foundations of Europa as a continent, and sanctifying Europe as though married to God, and welcoming Jesus as the king of glory. It felt as though we were able to enter into strong enough agreement, fear of the Lord and faith, to enable strategic intercession to take place over Europe. We expect to see some shifts and some breakthroughs, if we have discerned rightly. In particular the significance of the coming together of seventeen nations, so close to the Ukraine border, to pray for a strategic shift in the heavenlies, was powerful. The intentional focus on the Ukraine/Russia war was centre place, with an agreement in prayer that it would remain a regional conflict and not spark into a bigger global one.
Altogether it was a privilege to attend and be part of a very significant prayer moment in the heart of Europe, and we left more expectant to see greater kingdom presence and advance in the nations of Europe.
Find out more about the European Prayer Summit.