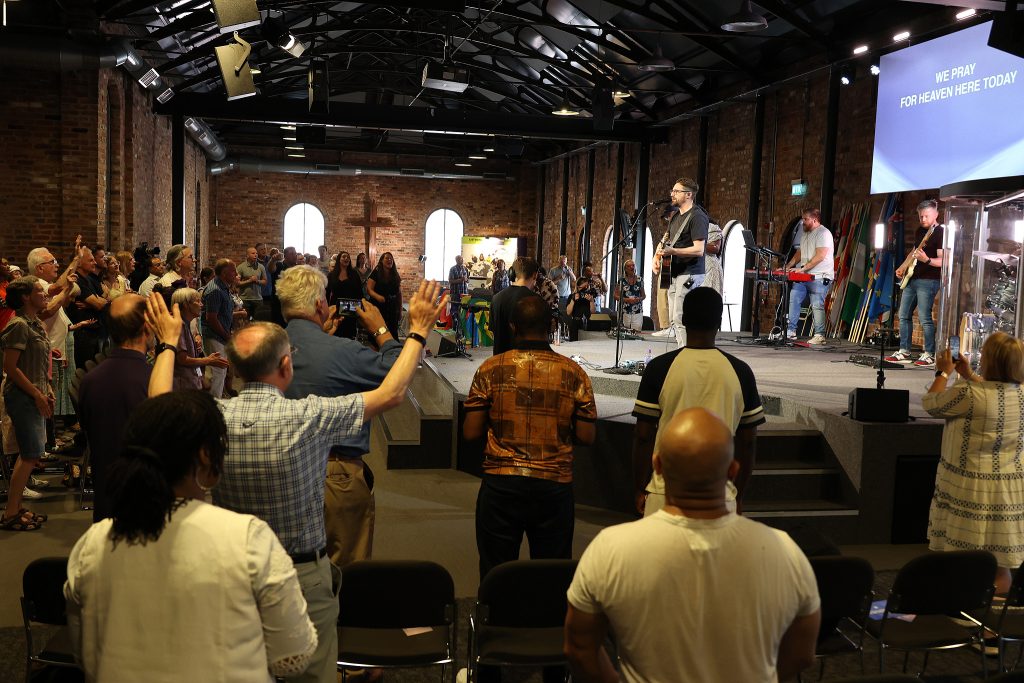 Prior to the 2022 Commonwealth Games in Birmingham, the World Prayer Centre had the privilege of hosting a service at Gas Street Church in collaboration with Gas Street Music, to bless all 72 nations and territories of The Commonwealth. This was a significant moment in the journey that has been undertaken by many praying people and prayer leaders around the world.
The idea to bless The Commonwealth was seeded back in 2018 at the moment when The Commonwealth Games Group from The Gold Coast, Brisbane, handed the baton on to Birmingham, referring to Birmingham as the heart of the nation and the soul of The Commonwealth.
Before hosting this service of blessing, a three-hour online prayer gathering had been held at the end of June, to pray healing for The Commonwealth and healing from The Commonwealth. This was carried out in humility and love with representatives of many Commonwealth nations involved.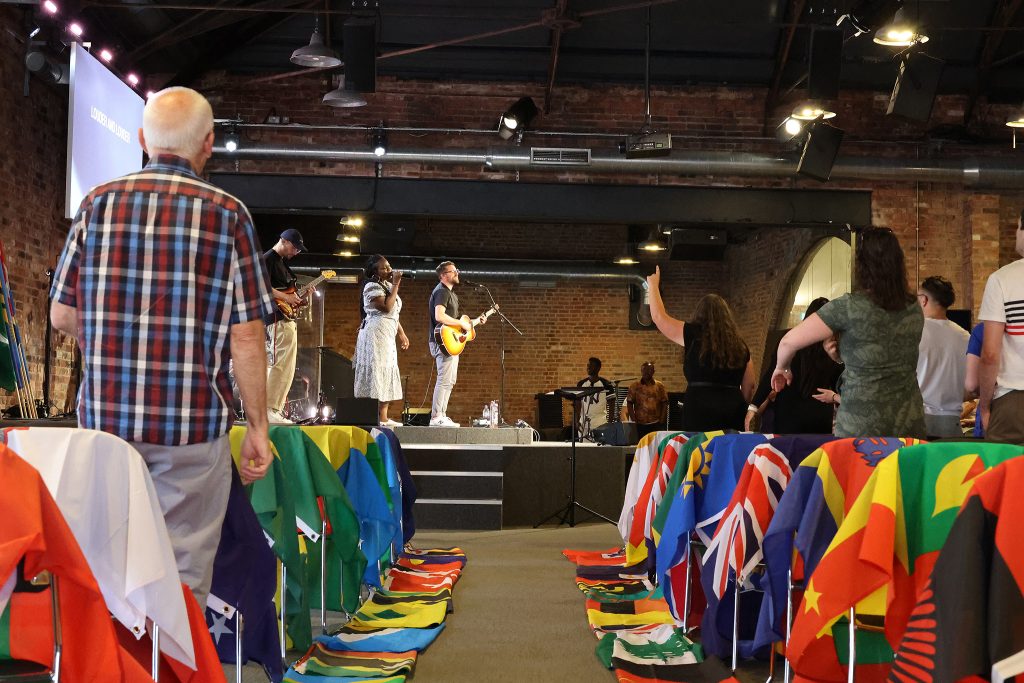 This led perfectly into a time of blessing each and every Commonwealth nation and territory held on Saturday 16 July 2022 in Gas Street Church, Birmingham. We were honoured to receive video greetings and prayers of blessing from friends in Nigeria, South Africa, Malaysia, India, New Zealand, Australia, Canada and The Caribbean, along with a special message from The Very Rev Dr John Sentamu, former Archbishop of York. In the auditorium we had friends from Canada, Uganda, Nigeria and Jamaica. The gathering was livestreamed via YouTube, and we were joined by friends from Malaysia, South Africa, Nepal, Scotland, Australia, Indonesia, Jamaica, Canada, Singapore, Northern Ireland, Germany and Brunei Darussalam. There was beauty in the room as we worshipped, there was beauty online as many prayed in their mother tongue.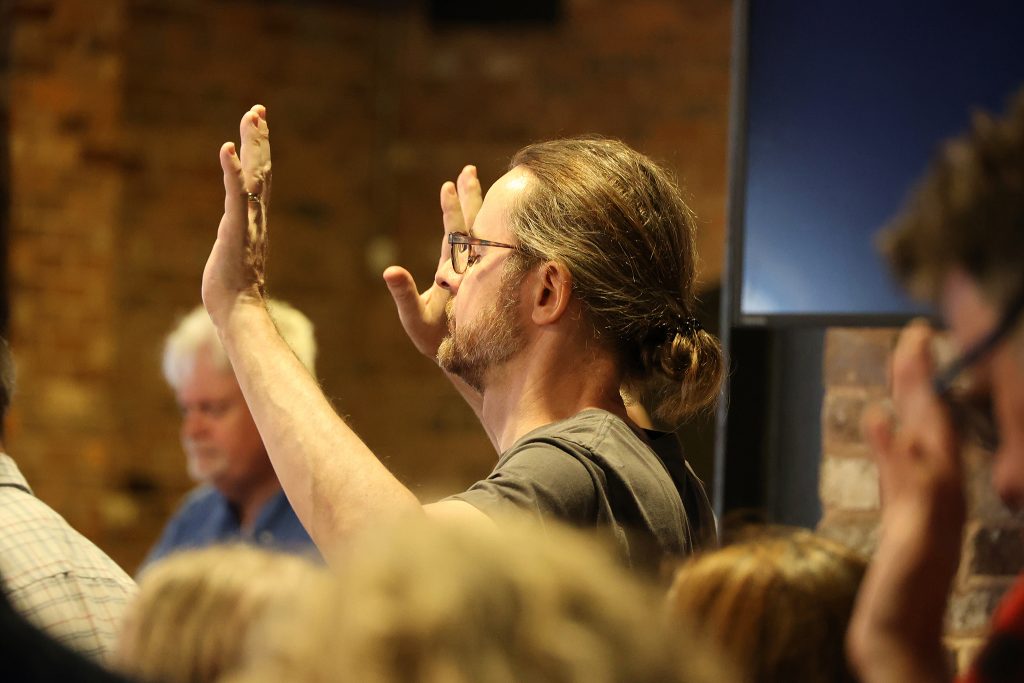 Worship at the gathering was led by Tim Hughes and the Gas Street Music Band. Laurence, with the support of Wanda, Sheena and Sarah Cole, led this momentous prayer and worship gathering with one aim – to seek to bless The Commonwealth.
Following Wanda's prophetic word to The United Kingdom: 'God created you (United Kingdom) and put you on the face of the earth to be a Mother nation, to bring healing, to bring love and to establish His kingdom all over the world…' as a family, we slowly carried every flag of every nation and territory and laid them at the foot of The Cross… a place of mercy, healing and reconciliation, a place of sacrifice, salvation and humility, a place of grace, surrender and love, love, love. From there we prayed blessing and we prepared our amazing City of Birmingham and region of The West Midlands to welcome The Commonwealth.
We wait to see what happens across The Commonwealth as we have prayed and blessed … and so we watch! May Your Kingdom come across The Commonwealth as it is in Heaven and may Your will be done.
Watch the Blessing the Commonwealth service
Laurence Sharman is the Executive Director at the World Prayer Centre Birmingham.