It is no secret that we live in turbulent times. The world is still contending with covid and its effects, both on our physical health and our mental wellbeing. The ongoing conflict between Russia and Ukraine taking the lives of innocent people and forcing many to flee their homes. Food prices being at the highest amount for a decade. Job insecurity for young people.
Then there are the challenges we face in our own lives as well as those affecting the ones we love – our families and friends. How do we take care of ourselves and how do we support people who are struggling?
The power of prayer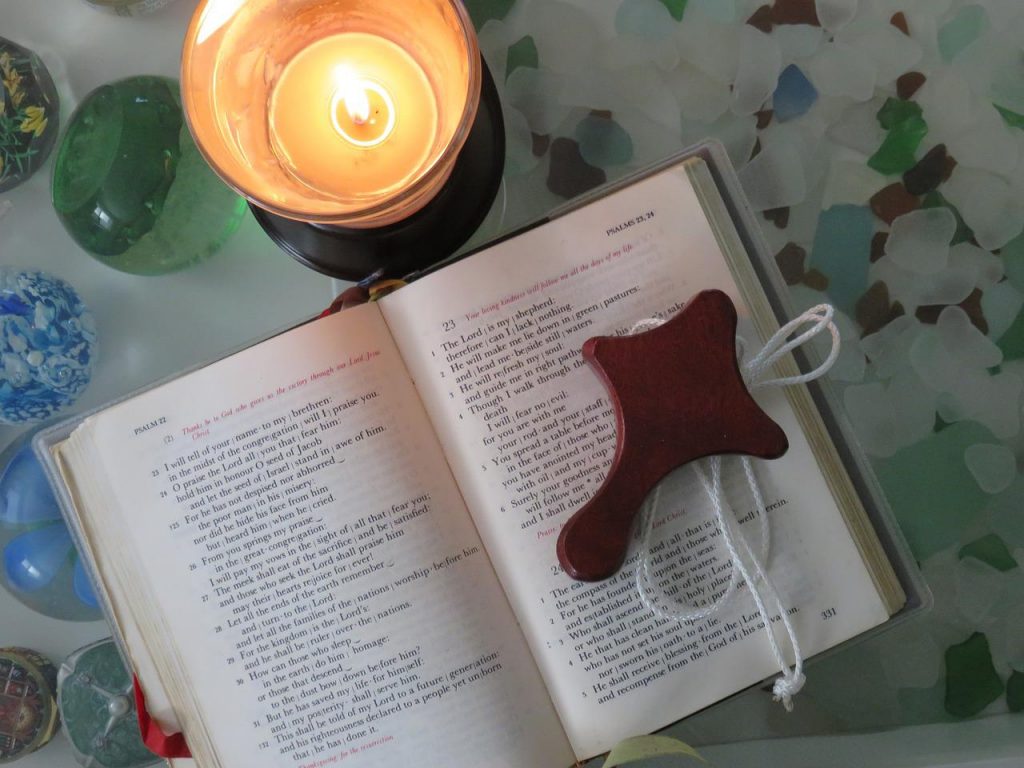 God cares about our wellbeing. We can bring anything to Him in prayer, and He is always ready to listen to us and welcome us into His presence.
Psalm 34: 18 says: The Lord is close to the broken hearted and saves those who are crushed in spirit (NIV).
We can pray by declaring Scripture over ourselves and as we lift up people who are on our hearts.
The thief comes only to steal and kill and destroy; I have come that they may have life, and have it to the full. John 10: 10 (NIV)
Instead of your shame
you will receive a double portion,
and instead of disgrace
you will rejoice in your inheritance.
And so you will inherit a double portion in your land,
and everlasting joy will be yours.
Isaiah 61: 7 (NIV)
If we are struggling with long-term mental health struggles or as we support others, it can feel overwhelming – hopeless even. We can find it difficult to find the right words. Simple phrases like 'Come Holy Spirit' can help focus our prayers.
Other ways can include a holding cross calling on the name of Jesus as we intercede for the broken hearted and those crushed in spirit. Going for a walk in nature seeing the majesty and beauty of God's creation can bring perspective and comfort for us, lifting our spirits.
Practical keys
We can also use keys that help us manage the different aspects of our wellbeing and which can benefit others we are supporting.
Mental First Aid has published a document '10 Keys to Happier Living' which you can download by clicking the button below.
Rather than trying to implement all of these at once, pick a few that you would find useful or that would benefit someone that you are supporting.
Relating
A listening ear or 'me too' can be one of the most powerful remedies for ill mental health. Having people who know and accept you is a real comfort. Good relationships help reduce mental illness and boosts our wellbeing, mood, physical health and is also at the very heart of God.
Some ideas to intentionally build relationships:
• Meet up with someone you haven't seen in a while
• Turn off distractions to chat with friends or family about your day
Giving
Taking some time to listen to a friend, family member or colleague is a great way to boost your own wellbeing. As we serve selflessly, we mirror the sacrifice Jesus made for us by laying down His life in our place.
Some ideas to put into practice:
• Share your skills or offer support
• Ask friends, family members, or colleagues how they are and listen without judgement
Acceptance
There's a serenity prayer that goes like this:
Grant me the serenity to accept the things I cannot change, the courage to change the things I can, and the wisdom to know the difference.
Living this prayer out will have a powerful effect on our mental health if we are not striving to change people or situations that are beyond our control. We will experience more peace, less stress, and more happiness. This also applies to us personally when we can often be our own harshest critics.
Some ideas to adopt:
• Be kind to yourself when things go wrong
• Shift the focus away from what you don't have and can't do, to what you have and can do
Be encouraged that whatever you are facing God is with you and that there are some simple, practical, and prayerful, ways that you can boost your wellbeing and that of those you support.
How do you care for your wellbeing or what tips do you use to support those around you? Comment below or email our Marketing Assistant Mel – we'd love to hear from you!