2022 is a very significant year for us at the World Prayer Centre as we celebrate 30 years of WPC life since the vision of a global prayer centre in Birmingham was given.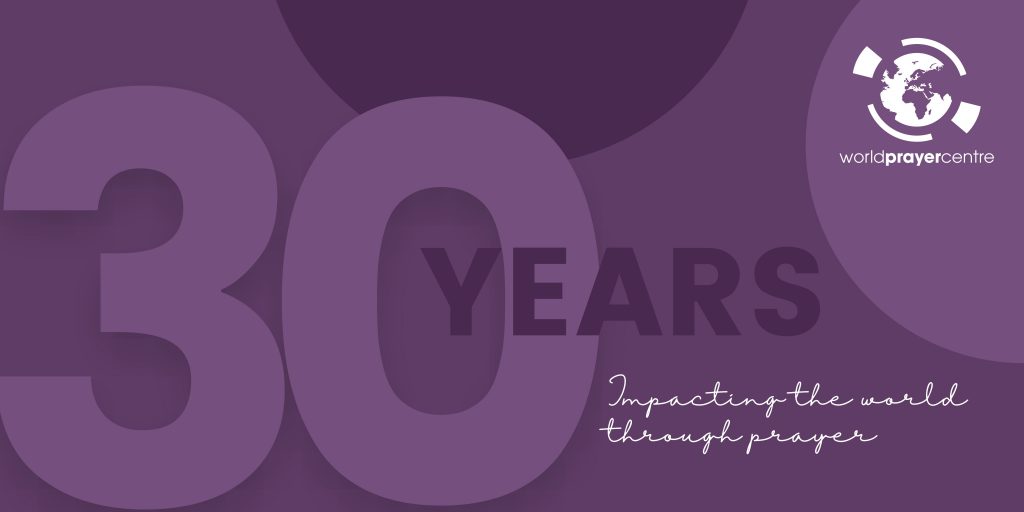 To mark and celebrate this, we will be holding an afternoon of thanksgiving to God for His faithfulness to us, at The Church at Carrs Lane, B4 7SX on Saturday 18 June from 2pm-5pm.  Please keep the date free as we would love you to join us. Seats will be available via eventbrite.com from the beginning of March. You would be advised to book sooner as tickets will be limited.
In The Bible, the symbolic meaning of the number 30 is 'dedicated to a particular task or calling.' Aaronic priests were initially dedicated to serving at thirty years of age; John the Baptist began his ministry at the age of 30 and Jesus began to publicly preach the gospel 30; Those are only a few biblical references to the significance of the number 30. We also are sensing some importance for WPC during this year. The celebration will be an expression of the heaven to earth journey that we are on, as well as an opportunity to worship and stand together in thankfulness before the Lord.
We look forward to seeing you there!
Laurence Sharman
Executive Director