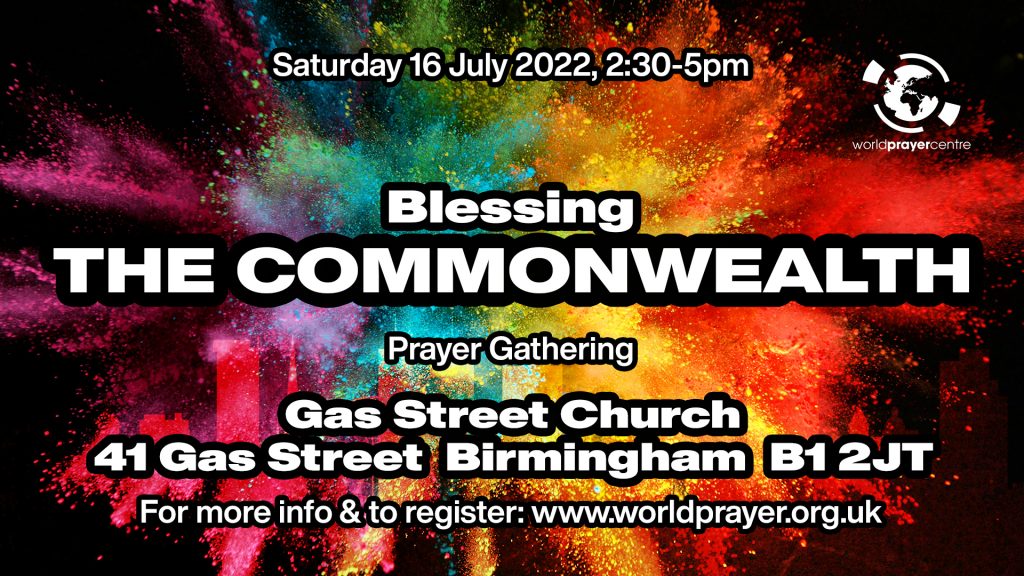 We are so excited to be celebrating and blessing the Commonwealth in the run up to the 2022 Commonwealth Games in Birmingham!
Saturday 16 July 2022, join us for an afternoon of celebration to welcome and bless the nations and territories of The Commonwealth to Birmingham.
The event will be from 2:30 – 5:00pm at Gas Street Church, 41 Gas Street, B1 2JT, with worship led by Tim Hughes & Gas Street Music, and speakers from the Commonwealth Nations.
This is free event but registration is essential due to limited capacity.
Sign up for your space below!
Bookings