Ian Cole, the founder of WPC, ponders on the blame culture in our government, society and in us.
Once upon a time a village Chief crept into the next village and stole that Chiefs throne. Sometime later, the hurt Chief went into his opponent's village and took back his throne and burnt his house down.
Moral of the story; People who live in grass houses shouldn't stow thrones!
I WONDER…
Today, we say "People in glass houses shouldn't throw stones," or, as Jesus said, "He who is without sin, cast the first stone."
In recent months, as a nation, we have developed the 'sport' called 'The Blame game'. We have always played it, but with lots of training and practise of late we are well positioned in the Premier League of pointing fingers. We have been so intense on our training and match day participation that we have not realised that every time we point our finger at someone, three of our fingers are pointing back at us. That got me wondering.
So, as I began to check my own attitude and thoughts towards others, it became a Psalm 139 moment of, 'Search me O God and know my heart'.
As I reflected on the climate of accusation, blame, criticism, greed, cynicism in parliament, in the media, in society, in families and sadly at times in the church, I asked myself, "Have I always come in the opposite spirit of humility and repentance, or have I watched the news and read the media and been throwing stones at the people throwing stones". That got me wondering!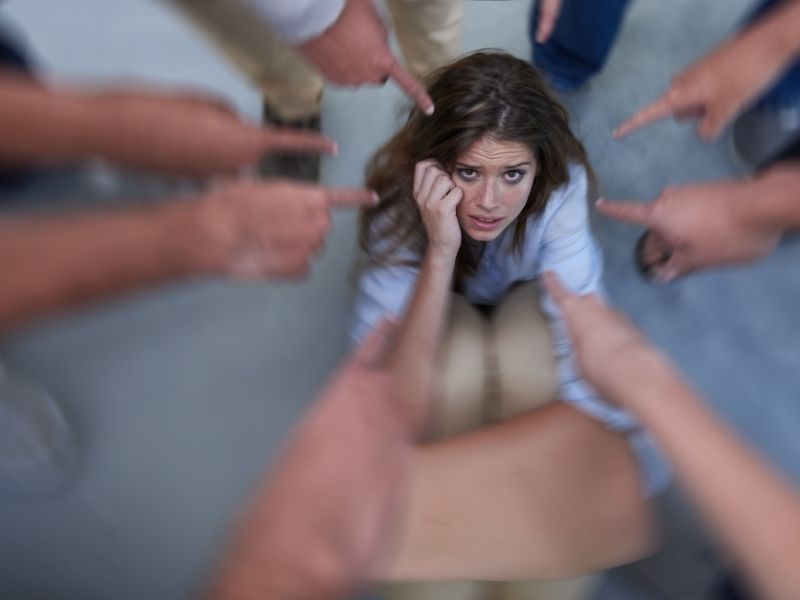 In Parliament, in the media, observing society in general, I wondered how many are guilty of the things they are blaming and accusing others of. How many have told lies to their employer when working from home? How many cheated on their spouse or played a part in others cheating in the last few months? How many have destroyed others by verbal or physical abuse? How many have hurt others through greed and power grabbing? How many lied their way out of situations? How many thrones belonging to others are we secretly stowing? We could go on.
And before we get too sanctimonious, how many of us drive over the speed limit, putting other's lives at risk. How many of us can be so critical of others and say harsh and hurtful words. How many of us are not willing to forgive someone who hurt us in the past.
You see the problem we all have is sin. I know in our so called sophisticated, politically correct and enlightened society, we don't like to use that word, but Jesus did, God in His word, the Bible does, so we should. There is no category of sin in God's eyes. All that we are hearing, seeing, experiencing, all we have mentioned, is demonstrating human sinful nature. In the blame game, our sinful nature always blames, accuses, criticises others. "Not my fault Gov!"
So, we come back to the words of Jesus to the women the men wanted to stone to death because of her adultery, as they all dropped their stones and slunk away in shame, He said, "I am not condemning you, go and sin no more."
Can we pray and ask that our leaders, our media, our society, the Church and yes, ourselves, come out of our glass houses, drop the stones and turn away and repent of our part in the blame game, the accusations, gossip and criticism that cause so much pain and hurt and distress?
Let us pray for an atmosphere of humility, true justice, encouragement, honouring, respect and dignity for others, an atmosphere in which we, our children and grandchildren our communities and nation, can grow and thrive.
A Prayer
Father God, as I drop the stones I have so easily and readily picked up to throw, help me to have open hands and an open heart.
Forgive me that even when my hands were empty I was so ready to point the finger at others. With the Psalmist David I pray, "Search me God and know my heart; test me and know my anxious thoughts. See if there is any offensive way in me, and lead me in the way everlasting." (Psalm 139 NIV).
Help me to forgive and be forgiven, and in obedience to the command you have given us, to 'Love your neighbour as yourself'.
What we pray for ourselves, we pray for all those in authority over us. We pray for our families, our friends, our communities and our nation.
In the name of Your Son Christ Jesus.