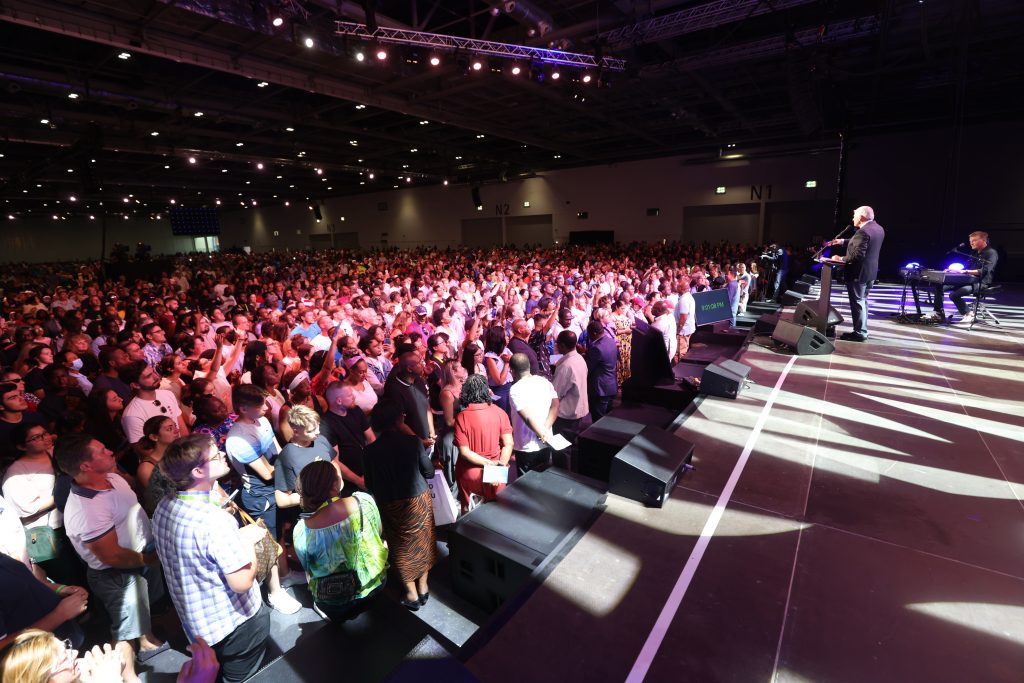 US evangelist Franklin Graham has told Premier he's looking to come back to the UK to preach next year after he closed his God Loves You Tour at the Excel Centre in London.
Over 7,500 people gathered on Saturday evening, filling the arena, to listen to the son of renowned preacher Billy Graham who was joined by worship singers CeCe Winans and Michael W Smith.
Earlier this summer, Graham preached at events in Newport, Sheffield and Liverpool, two years after he was originally due to visit.
Back then eight venues which were booked all cancelled after numerous protests linked to Graham's past comments on Islam and homosexuality.
After successful legal proceedings against some of the venues, a slimmed down tour was announced with the support of around 2,000 churches.
Graham has now vowed to return for further events.
"This isn't the final message," he told Premier while backstage at the Excel. "We're going to come back. We're coming back next year. We'll probably do three locations here in London within a period of about six to eight weeks and try to have a bigger impact."
Despite all the negativity surrounding the tour, organisers have spoken positively about its impact.
On Saturday, hundreds responded to an altar call after hearing Graham deliver a sermon in which he spoke of "time running out" and all needing to know their soul is "safe and secure in God's hands".
Graham said that simple message needs to be delivered more regularly across the UK.
"Your churches need to be involved in evangelism," he said. "There's power in the Gospel, as you saw tonight, just a simple gospel message and people respond to that, because it's the word of God and there's power in his word.
"I would encourage churches to be involved in evangelism, preach a gospel message give an invitation. Lots of times pastors are afraid to give an invitation, afraid that maybe nobody will come forward and they would look silly standing up there by themselves, who cares if you look silly, give an invitation, see what the Holy Spirit of God does."
Graham returns to the US on Sunday, and after already visiting the UK and Brazil to preach this year, has events booked in New Zealand and Mongolia among others.
In his sermon at the Excel he spoke of his own time running out. This week he celebrated his 70th birthday.
Speaking about his desire to keep preaching, he said: "I'll go as long as I can. My father went to his late 80s. As long as I have health and strength, I'm gonna keep preaching."
Father God,
We thank you for all those who made commitments to follow you during this tour.
We ask that you reveal yourself to them a little bit more each day.
Surround them with those who are able to disciple them and teach them more about your word.
Amen.
Source:  Premier News