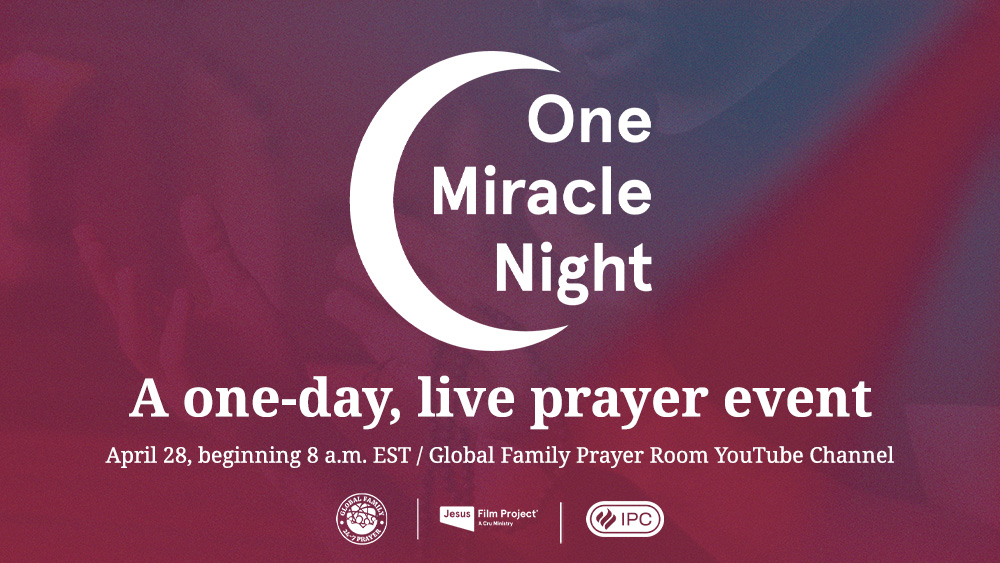 One Miracle Night is an annual, one-day event that unites believers everywhere to pray for Muslims to encounter Jesus.
One evening during Ramadan, the month of holy fasting, as many as 1 billion devout seekers pray for a fresh revelation from God. Pray with us that God reveals Himself to them in truth, love and power to each seeking heart."
Our prayer focus this year will be on 24 key cities across the Middle-east.
May we invite you and your networks, fellowships and ministries to gather virtually for 24 hours of dedicated prayer with believers around the world, joining for at least one hour or as you can, beginning at 8 AM Eastern on April 28th.
"I urge, then, first of all, that petitions, prayers, intercession and thanksgiving be made for all people." – 1 Timothy 2:1