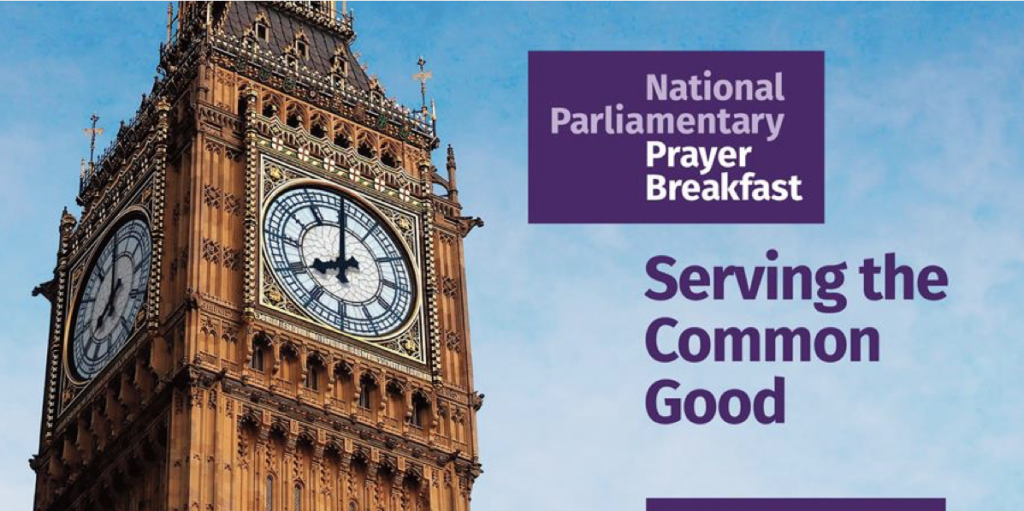 Please join us for the National Parliamentary Prayer Breakfast 2022 Livestream, on Tuesday 5 July from 7:45-9:00am.
After two years online, we are excited that around 700 MPs and church leaders will be meeting back in Westminster Hall, and for the first time ever we will be livestreaming from the event.
Why not sign up to join them online or consider whether you could organise a local event for members of your church or for local church and civic leaders to watch the Breakfast and to pray together.
The Breakfast is a great opportunity to pray for our parliament, government and politics and to reflect upon the relevance of the Christian faith to our public life.
Our theme this year is 'Serving the Common Good'. We are delighted that our main speaker will be Revd Les Isaac OBE, founder of Street Pastors and President of Ascension Trust.
Following the event, our principal partner Bible Society will be hosting a webinar for church leaders from 11:00am-12:30pm, titled 'Discipleship Central: Rediscovering the way of Jesus in a new landscape'.
Everything is free to attend, but you must register via the Christians in Parliament website in order to receive access.
The livestream is open to everyone, so please forward this email on!
For more information about the event, please visit our website.