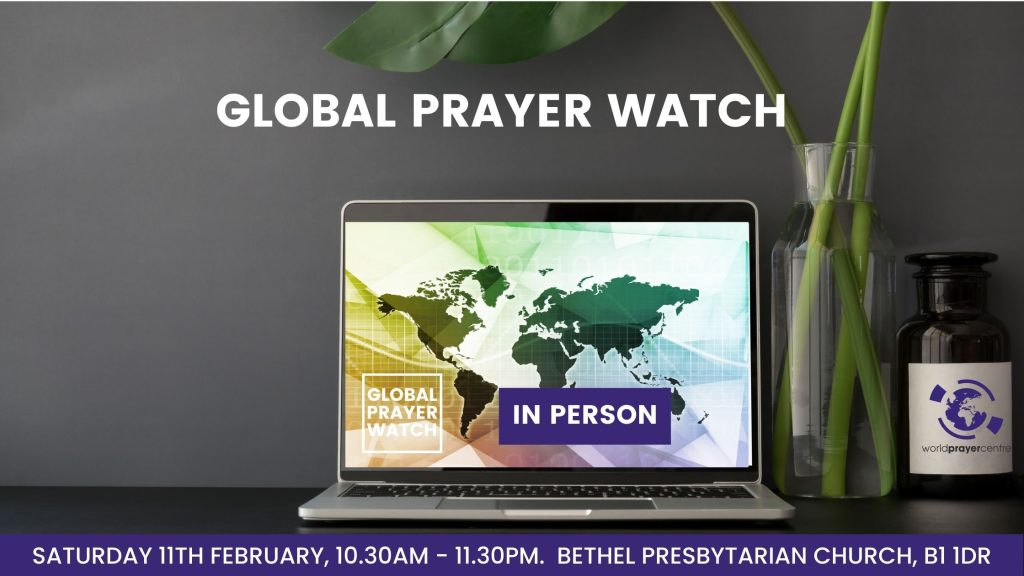 We are holding our first actual prayer day this Saturday – 11th February from 10:30am to 3:00pm with the theme 'Arise, Shine for Your Light Has Come' (Isaiah 60:1).
We'll meet at The Bethel Welsh Presbyterian Church on Holloway Head. The postal address is 33 Windmill Street, Birmingham, B1 1DR.
Parking and get there: That postcode will bring you to the building and there are some parking spaces on the front forecourt (bordering Holloway Head) and additional parking at St Thomas's School, Cregoe Street, Birmingham, B15 2DP. The entrance to the car park is on Cregoe Street, you will need the gate code of 1969# to enter the car park and it is about an 8-9 minute walk back to the Church. You can catch the number 61 or 63 busses along Bristol Road into the City Centre and the church is around 10 minutes walk from New Street Station and Moor Street Station
Refreshments & lunch: Teas and coffees etc will be served, but please bring your own lunch.
We are not able to livestream the day, however, we do look forward to seeing you.