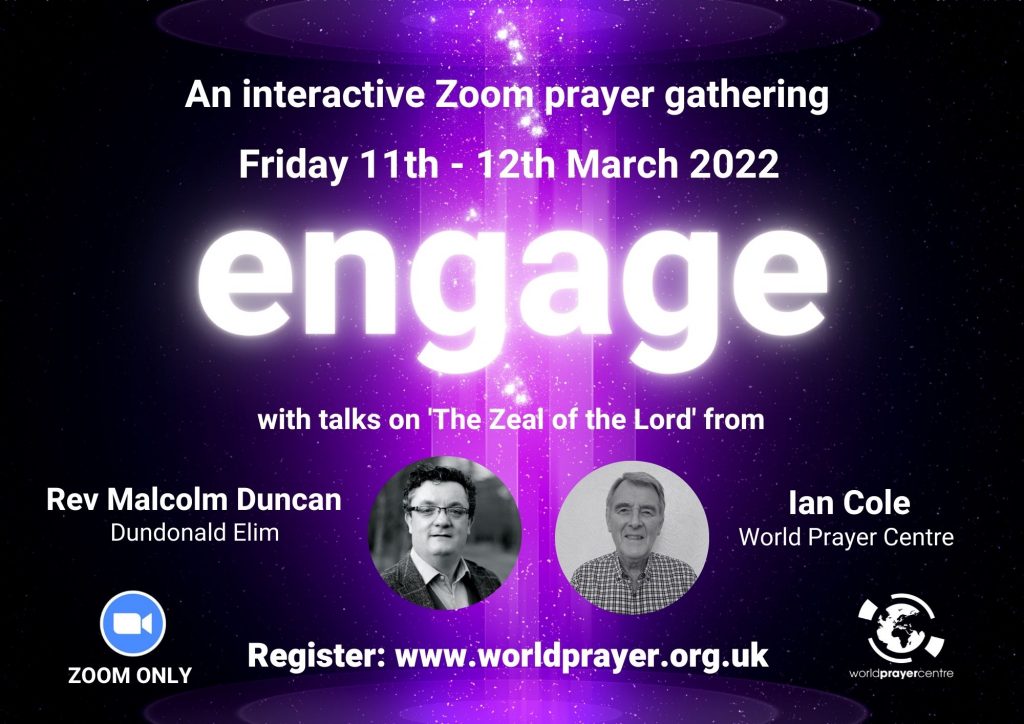 Notes from the sessions
Download the notes from the sessions:
Dates:  Friday 11th March from 7:30pm-9:00pm and Saturday 12th March 9:30am-1:00pm
Would you like the opportunity to 'engage' with WPC?
We are hosting a special gathering on Friday 11th and Saturday 12th March, inviting you to join us on Zoom to explore more on the theme of the 'Zeal of the Lord'. We are delighted that Ian Cole will be sharing on Friday evening and that Malcolm Duncan will be sharing on Saturday.
Every now and then in scripture, you come across the phrase 'the Zeal of the Lord will accomplish this….' and then you read on.  Have you ever taken the time to stop and ponder what exactly could that mean and how is it applicable to your life? Is there a footnote in your translation that gives you some clearer guidance on this phrase? Have you ever considered what lengths God our Father went to, in expressing His Zeal to bring about complete victory over Satan, sin and death and the resurrection of Jesus, giving assurance of eternal life? We are asking some big questions in these times and we would love the opportunity to consider these with you. We feel that God has been calling to His Bride for some time, to challenge us to live holy lives and be set apart for His glory, living each day walking a closer walk with Him.
This is not a charged event, but we would ask that you make a donation to help us cover our costs (suggested donation £15.00).
We look forward to seeing you as you engage with us.  The Zoom details are below:
Zoom details for Engage Gathering
https://us02web.zoom.us/j/87575603330?pwd=ekNWeGF6NHV6alVIL0FHODRJOUJGdz09
Meeting ID: 875 7560 3330
Passcode: 509489
Bookings
Bookings are closed for this event.