All over the world in more than 175 nations, believers are joining together on the first Sunday of every October to lift up united intercession for Jerusalem. Join the movement today!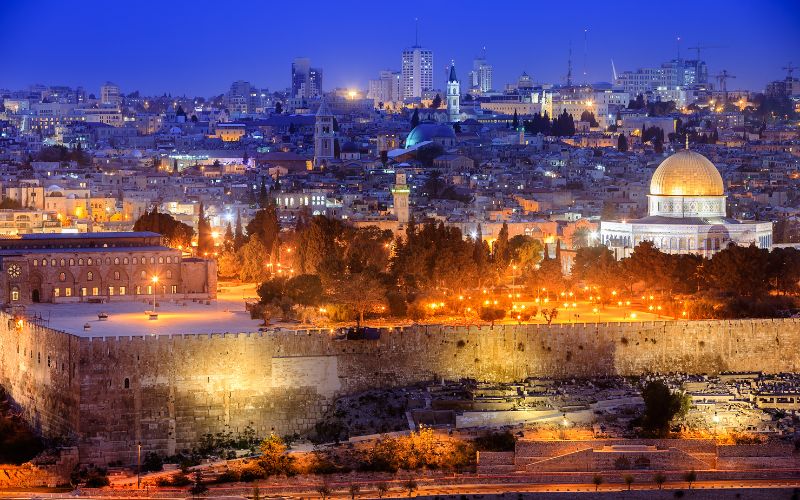 Pray with us on Sunday, October 2, 2022
Millions around the world have already taken the step to make Jerusalem a part of their congregational and personal prayers on the first Sunday of October and also throughout the year.
Take this simple but powerful action today and pledge to join us in prayer this October!
Why Pray?
There is only one city in the entire world to which God has tied His very Name – the city of Jerusalem. As the geographical center for God's Kingdom, the call to pray fervently for Jerusalem is declared throughout Scripture, until its completion when Jerusalem becomes a praise in the earth (Psalm 122:6, Isaiah 62:7).
Daily Prayer
The call to pray for Jerusalem is far more than a once-a-year event – it is a scriptural mandate that has become a global movement throughout the year.
When we join our lives and prayers daily to pray for Jerusalem, we build a powerful shield together in intercession against the forces of darkness that continually come against God's people and land. Make it your daily cry, wherever you are, to pray for Jerusalem's peace!